Off-grid micro cabin Zoobox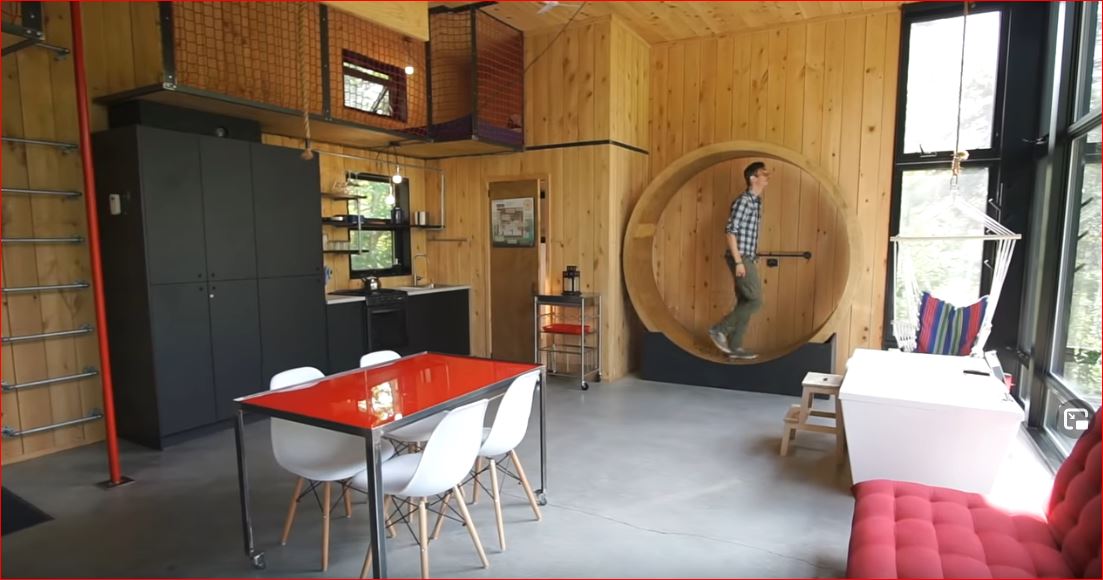 Off-grid micro cabin Zoobox. The Zoobox is a fun, innovative, and fully off-grid micro cabin with solar power, an energy wheel, well water, a wood stove, and propane for hot water and the heated floor. But what is truly unique about this cabin is that it's interactive. The space-saving bed is on a pulley system so that it can be stored on the ceiling during the day. The climbing wall and fireman's pole help you get active indoors, and the energy wheel is hooked up to a dynamo so that you charge the cabin's batteries as you walk. Finally, the bathtub is in the living room so that bathing can include beautiful views outdoors.

Your Power Companion
Living in a Beautiful Compact 200ft Tiny House
We are sorry that this post was not useful for you!
Let us improve this post!
Tell us how we can improve this post?