Summer BLT sandwich
The summer BLT sandwich is a classic American dish that has been enjoyed for decades. This sandwich is perfect for a summer day, as it is light, refreshing, and packed with delicious flavors. The BLT sandwich is made up of three main ingredients: bacon, lettuce, and tomato. These ingredients are combined on top of a slice of bread, typically toasted, and then topped with mayonnaise.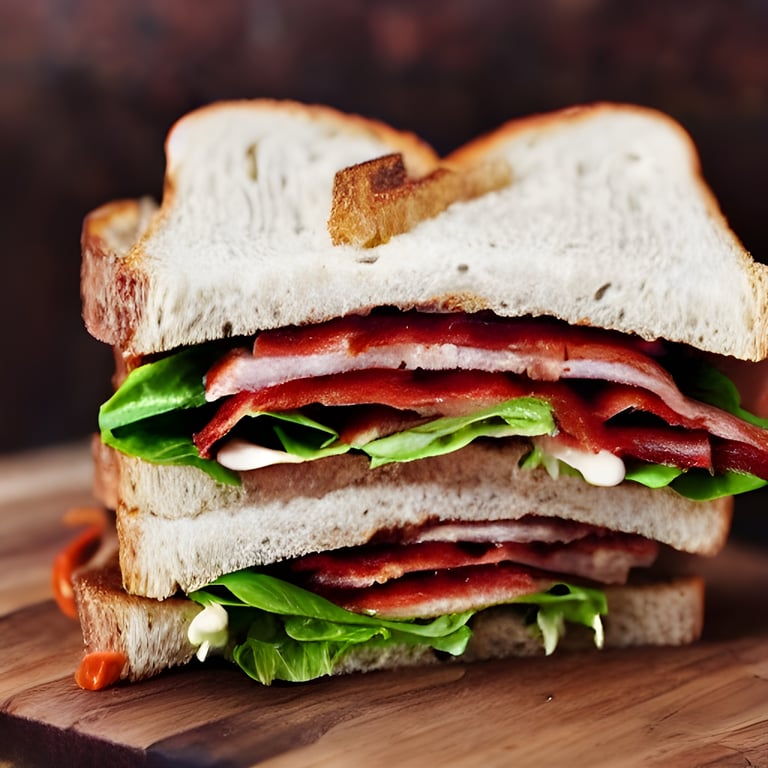 The history of the BLT sandwich dates back to the early 1900s. The sandwich was first mentioned in a cookbook in 1903, and from there it quickly gained in popularity. The BLT sandwich became a staple in diners and restaurants across America, and it has remained a beloved dish ever since.
The BLT sandwich is so popular because of the delicious combination of ingredients. The bacon provides a salty-savory flavor, while the lettuce and tomato provide freshness and crunch. The mayonnaise adds a creamy texture, bringing all the flavors together. There are many variations of the BLT sandwich, but the classic version is the most popular.
To make a summer BLT sandwich, you will need to start by cooking the bacon. While the bacon is cooking, prepare the lettuce and tomato. You will want to wash the lettuce and chop it into bite-sized pieces. For the tomato, slice it into thin slices. Once the bacon is cooked, let it cool for a few minutes before assembling the sandwich.
To assemble the sandwich, start by spreading a layer of mayonnaise on a slice of bread. Then, add a layer of bacon, followed by a layer of lettuce and tomato. Top with another slice of bread, and your sandwich is ready to eat!
The summer BLT sandwich is perfect for a picnic, a day at the beach, or a quick and easy lunch. It is a classic American dish that has been enjoyed for generations. The key to making a delicious BLT sandwich is to use fresh, high-quality ingredients. Whether you like your sandwich with extra bacon or extra tomato, the BLT sandwich is a summer staple that is sure to satisfy you.
We are sorry that this post was not useful for you!
Let us improve this post!
Tell us how we can improve this post?