Roasted Vegetable and Feta Salad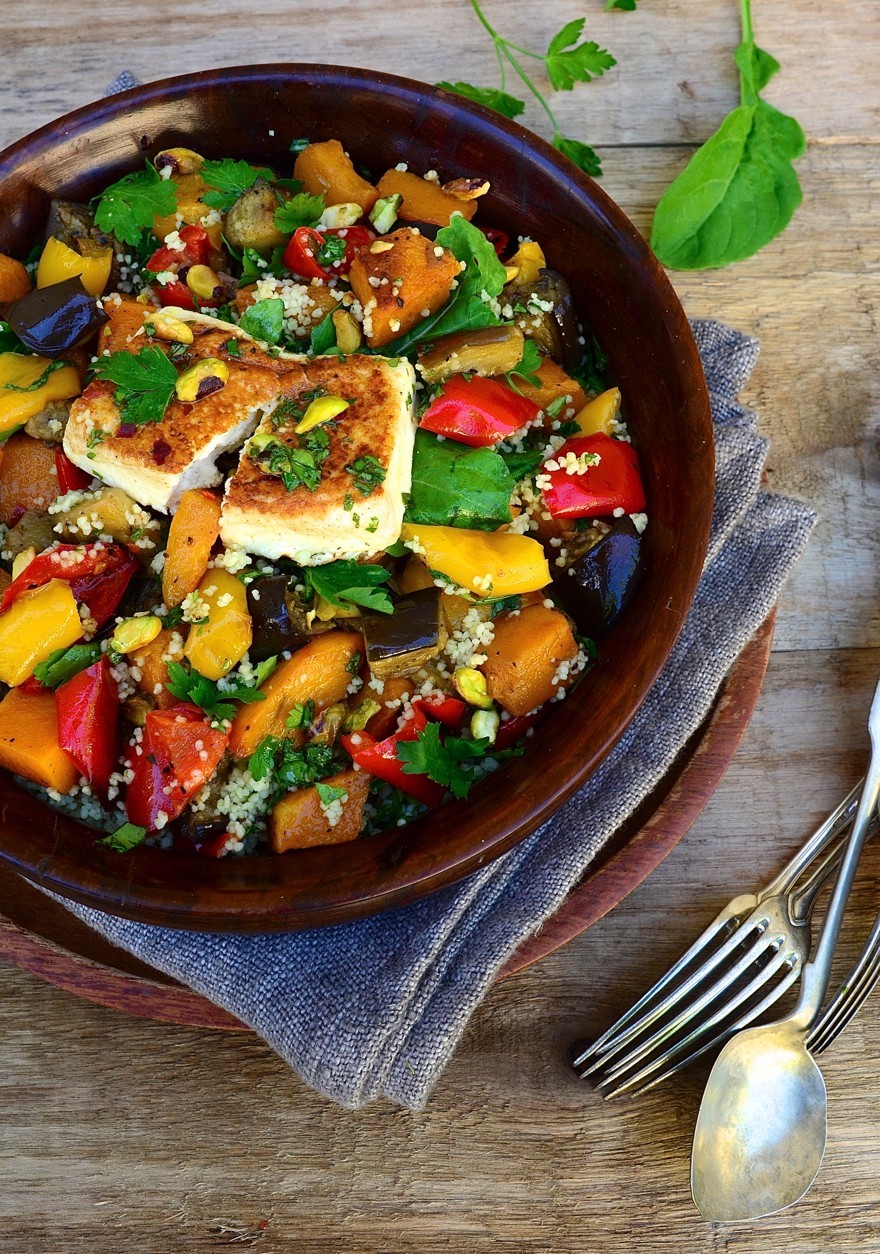 Roasted Vegetable and Feta Salad
Ingredients:
2 medium zucchinis, chopped
2 medium red bell peppers, chopped
1 large red onion, chopped
4 garlic cloves, minced
2 tbsp olive oil
Salt and pepper, to taste
4 oz feta cheese, crumbled
2 tbsp freshly squeezed lemon juice
2 tbsp chopped fresh parsley
Instructions:
Preheat the oven to 425°F (220°C).
In a large bowl, combine the zucchinis, red bell peppers, red onion, and garlic.
Add the olive oil, salt, and pepper, and toss to coat the vegetables evenly.
Spread the mixture out in a single layer on a large baking sheet.
Roast in the oven for 20-25 minutes, or until the vegetables are tender and slightly browned.
Remove from the oven and let cool to room temperature.
In a large bowl, combine the roasted vegetables, feta cheese, lemon juice, and parsley.
Toss to combine and season with additional salt and pepper, if desired.
Serve the salad as a main dish or as a side dish with grilled chicken or fish.
Enjoy your Roasted Vegetable and Feta Salad!
Image from bibbyskitchenat36.com
We are sorry that this post was not useful for you!
Let us improve this post!
Tell us how we can improve this post?