Send Kids Back to School with Soft, Delicious Sandwiches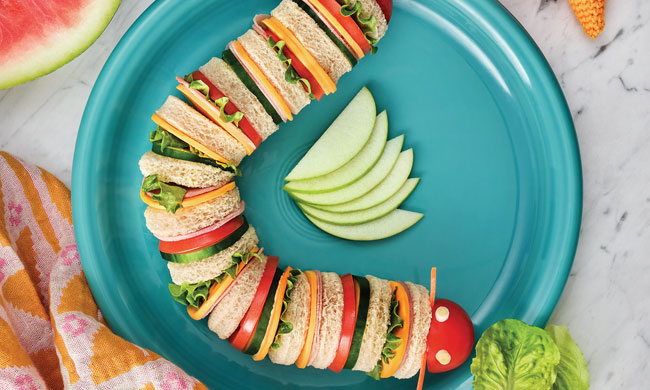 Send Kids Back to School with Soft Delicious Sandwiches. Back-to-school season brings change to routines and often makes each day slightly more hectic, especially for families with little ones. This year, despite the hustle and bustle, you can make quick and easy lunches for your kids (and yourself) that are both simple and better for you. These sandwich suggestions can brighten busy school days with a taste of home. (Family Features)
Brighten your children's day with a fun, colorful Caterpillar Sandwich inspired by the experts at Nature's Own. This tasty snack calls for ham, lettuce, cheese, tomato, cucumber and fresh, soft, fluffy bread before using a cookie cutter to cut out sandwich rounds and shape them into a creepy-crawly (yet delicious) "caterpillar."
For an even simpler lunch you can enjoy at home, grab to go or send off with your little one to savor in the cafeteria, this Fluffernutter Sandwich calls for just three simple ingredients. Spread peanut butter and marshmallow fluff on two slices of bread then enjoy for a flavorful break from the office or classroom.
Both lunchtime favorites are made using Nature's Own Butterbread, baked with a simple buttery flavor to take sandwiches to new heights. Plus, it's made with no artificial preservatives, colors or flavors; no high fructose corn syrup; and 0 grams of trans fat.
Find more inventive sandwich ideas at naturesownbread.com/recipes.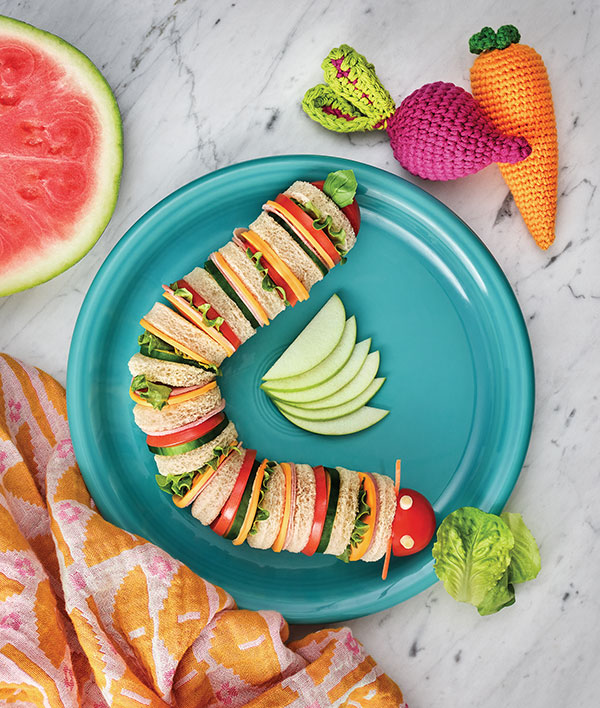 Caterpillar Sandwich
Total time: 25 minutes
Servings: 6
4 Nature's Own Butterbread slices
4 ham slices
2 lettuce leaves
4 American cheese slices
1 cherry tomato
1 green onion
2 Roma tomato slices
6 cucumber slices
toothpicks
mayonnaise or cream cheese
Using bread, ham, lettuce and cheese, make two ham and cheese sandwiches and two lettuce and cheese sandwiches.
Cut cherry tomato in half. Cut green onion into circles.
Using small biscuit or cookie cutter, punch out two rounds from each sandwich.
Arrange sandwich rounds on sides, alternating slice of cucumber and tomato between each. Use toothpick to secure.
Place halved cherry tomato on each end.
Using small amount of mayonnaise or cream cheese, "glue" green onion rounds to cherry tomato for eyes.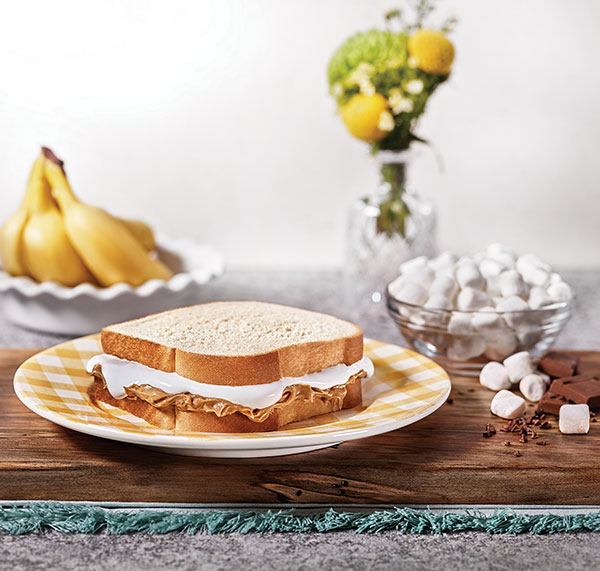 Fluffernutter Sandwich
Total time: 10 minutes
Servings: 1
2 tablespoons peanut butter
2 Nature's Own Butterbread slices
2 tablespoons marshmallow fluff
Spread peanut butter on one bread slice. Spread marshmallow fluff on second slice.
Put two bread slices together to form sandwich.


SOURCE:
Nature's Own
We are sorry that this post was not useful for you!
Let us improve this post!
Tell us how we can improve this post?