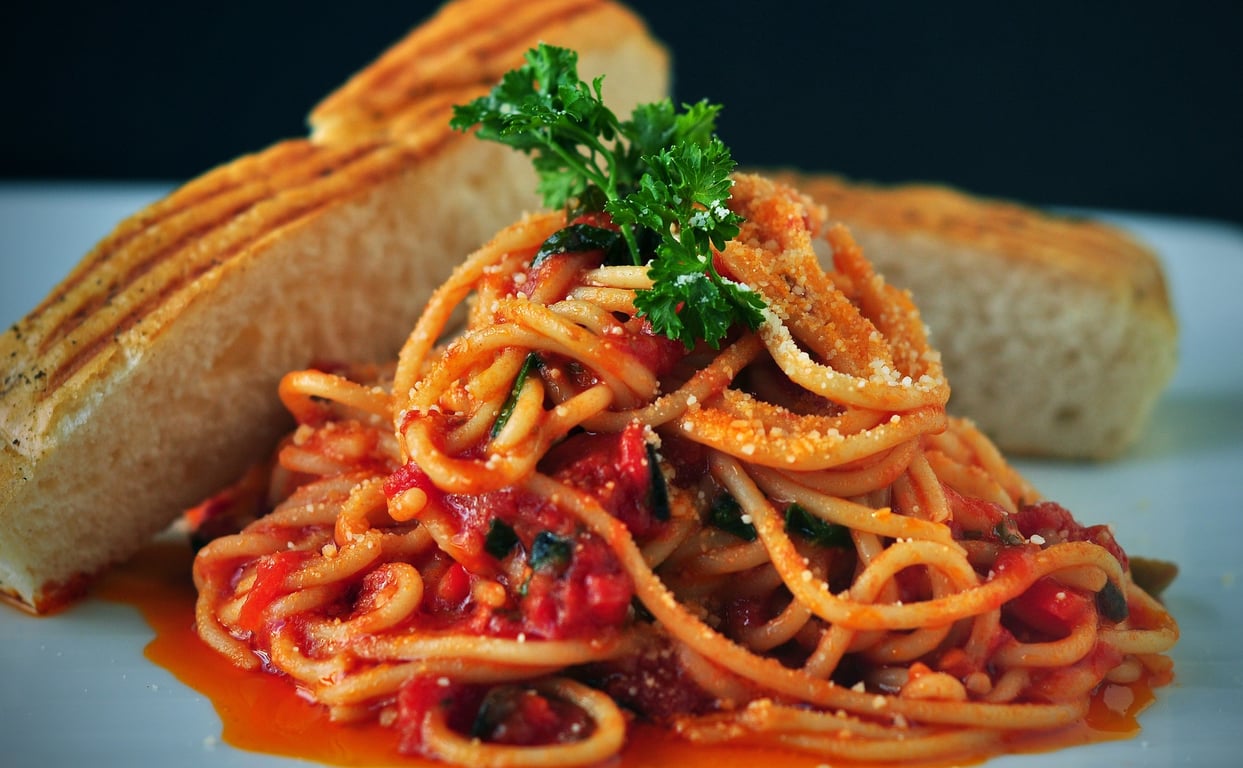 Spaghetti sauce
Here's a recipe for a delicious homemade spaghetti sauce that you can serve with pasta:
Ingredients:
1 can (28 oz) of crushed tomatoes
2 cloves of garlic, minced
1 small onion, finely chopped
1 teaspoon dried basil
1 teaspoon dried oregano
1/2 teaspoon salt
1/4 teaspoon black pepper
2 tablespoons olive oil
1 tablespoon butter
Instructions:
In a large pot, heat the olive oil and butter over medium heat until the butter has melted.
Add the minced garlic and chopped onion to the pot and sauté until they are soft and fragrant, about 5 minutes.
Add the can of crushed tomatoes to the pot and stir well.
Add the dried basil, dried oregano, salt, and black pepper to the pot and stir well to combine.
Reduce the heat to low and let the sauce simmer for 20-30 minutes, stirring occasionally.
Serve the sauce over cooked pasta of your choice.
We are sorry that this post was not useful for you!
Let us improve this post!
Tell us how we can improve this post?