Unleash Your Inner Home Chef
Unleash Your Inner Home Chef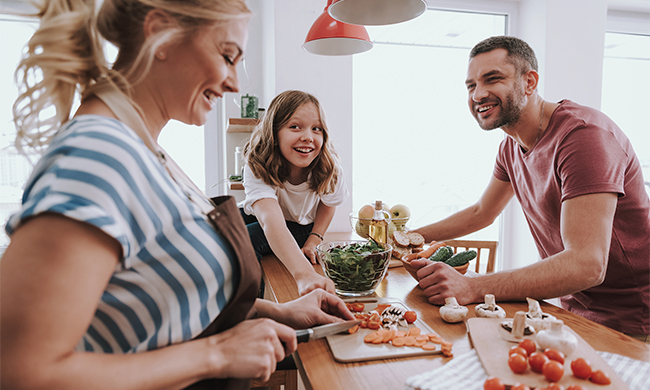 (Family Features) With many Americans staying home, the pressure is on to maintain fun and variety in the kitchen, so family meals don't get boring. However, cranking out three meals a day can be a burden.
In fact, the average American can only prepare five meals without a recipe, according to a OnePoll survey. Consider these fun tips to add a little diversity to your family's daily menu.
Busting Common Cooking Myths
Myth No. 1: Frozen is not as good as fresh. When it comes to nutritional value, frozen foods are packed and frozen at the food's peak freshness, meaning they're still full of nutrients.
Myth No. 2: Cooking seafood is hard. Seafood is a healthy source of protein that can be steamed, baked, grilled or fried. Start with one technique and master it. An easy way to start is to saute shrimp or fish fillets in a bit of oil. Use the same technique as when you fry an egg and don't overcook it.
Myth No. 3: Fish should never be microwaved. Microwaving seafood can actually help preserve nutrients that are typically broken down when heated using other cooking methods. The key is to use steam: Place the fish in a microwaveable bag or choose one of the many ready-to-microwave selections in your grocer's freezer section. Steaming fish in the microwave cooks fish evenly and preserves texture and taste.
If you learn new cooking methods, develop a larger menu and add some new dishes, eating at home can be fun and adventurous. Find more solutions at aquastar.com.
Photo courtesy of Getty Images
SOURCE:
Aqua Star
We are sorry that this post was not useful for you!
Let us improve this post!
Tell us how we can improve this post?