Mouthwatering Recipes to Beef Up the Holiday Menu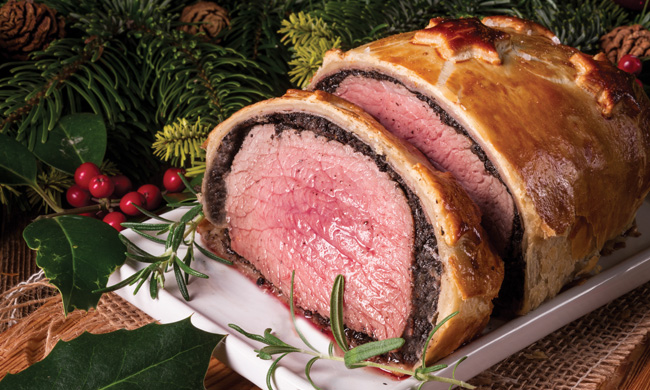 At this year's holiday gatherings, you can put together a showstopping menu from the beginning of the party to the final bite with mouthwatering recipes that bring guests back for more. It all starts with beef, a versatile, beloved ingredient that can be used in appetizers, sides and main courses alike.
Consider these holiday favorites from Beef Loving Texans, including a must-have main course like Classic Beef Wellington. Perfect for a family get-together, this traditional dish combines tender chateaubriand roast with a homemade glaze of earthy mushrooms, red wine and Dijon mustard wrapped in a golden-brown puff pastry.
If you're serving a group, Top Sirloin Roast with Herb Garlic Peppercorn Crust is ideal for sharing and provides an eye-catching centerpiece at the dining room table.
Before bringing out the main course, however, there's an important aspect of seasonal parties that calls everyone to the kitchen: savory appetizers. You can invite your guests to share an option like Holiday Mini Beef Meatball Skewers with Cranberry Barbecue Sauce, a festive, easy-to-make favorite that can tide the cravings of a hungry crowd.
Find more beef-inspired holiday dishes at BeefLovingTexans.com. (Family Features)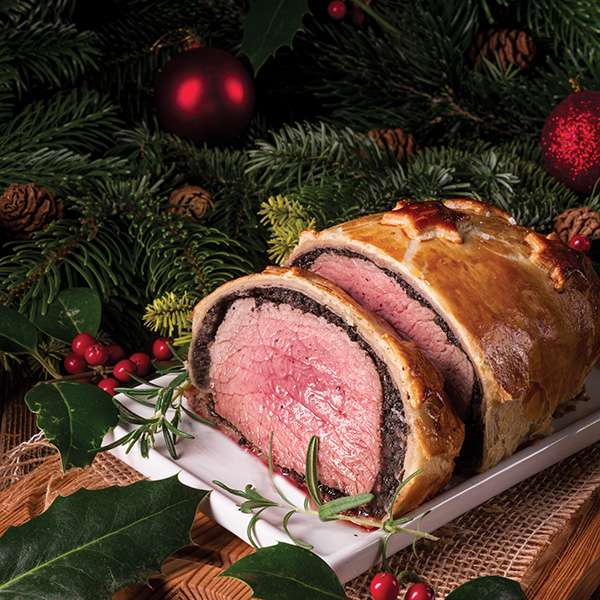 Classic Beef Wellington
Recipe courtesy of Beef Loving Texans
Total time: 1 hour, 30 minutes
Servings: 4
1 teaspoon olive oil, divided
1/2 teaspoon salt
1/2 teaspoon pepper, divided
1 chateaubriand tenderloin roast
8 ounces mushrooms
1 large shallot
2 tablespoons dry red wine
2 tablespoons Dijon mustard
1/2 teaspoon dried thyme leaves
1 sheet puff pastry
In large nonstick skillet over medium-high heat, heat 1/2 teaspoon oil until hot. Combine salt and 1/4 teaspoon pepper. Press evenly onto all surfaces of roast. Place roast in skillet; brown evenly. Remove roast from skillet.
In food processor, pulse mushrooms and shallot about 10 times until finely chopped. Do not overprocess.
Place same skillet used for roast over medium-high heat and heat remaining oil until hot. Add mushrooms and shallot; cook 4-6 minutes until tender and all liquid is evaporated, stirring often. Add wine; cook 2-3 minutes until all liquid is evaporated. Stir in mustard, thyme and remaining pepper. Cook 2-3 minutes. Remove from skillet to medium bowl; cool.
Line rimmed baking sheet with aluminum foil and place in oven. On lightly floured cutting board, unfold pastry dough. Roll pastry out to 12-by-9-inch rectangle; lay dough with shortest edge toward you. Spread mushroom mixture onto pastry dough, leaving 1/2-inch border around edges. Place roast in center of mushrooms. Fold pastry dough neatly around roast, stretching dough if necessary. Cut off excess pastry dough; press to seal overlapping edges.
Remove baking sheet from oven and dust lightly with flour. Place pastry-wrapped roast, seam-side down, on baking sheet. Cut four (2-inch) vents in top of pastry.
Bake 35-50 minutes, or until golden brown and instant-read thermometer inserted into center of roast registers 135 F for medium-rare or 150 F for medium. Transfer roast to carving board. Let stand 10 minutes. Temperature will rise about 10 F to reach 145 F for medium-rare or 160F for medium.
Carve into slices and serve.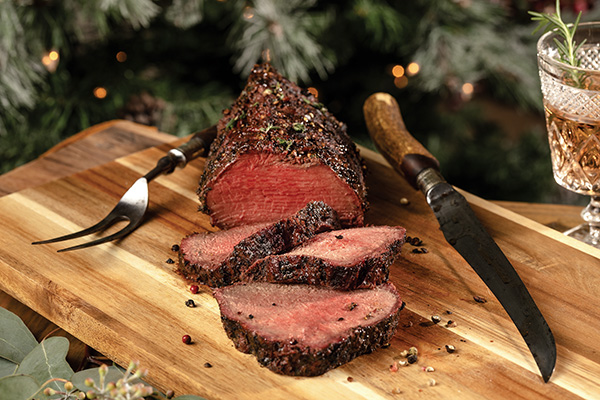 Top Sirloin Roast with Herb Garlic Peppercorn Crust
Recipe courtesy of Beef Loving Texans
Total time: 45 minutes
Servings: 8
Seasoning: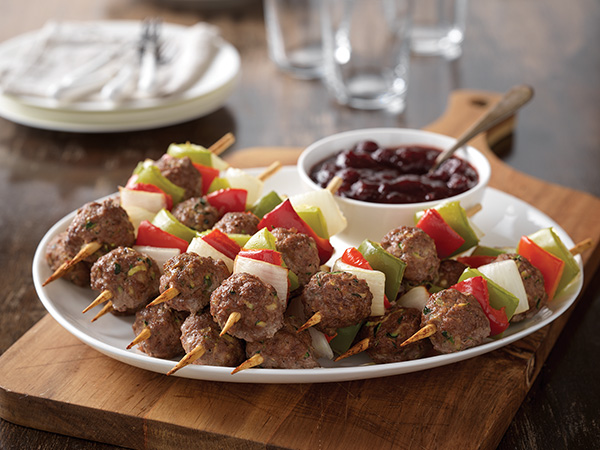 Holiday Mini Beef Meatball Skewers with Cranberry Barbecue Sauce
Recipe courtesy of Beef Loving Texans
Total time: 50 minutes
Servings: 12


SOURCE:
Beef Loving Texans
We are sorry that this post was not useful for you!
Let us improve this post!
Tell us how we can improve this post?