Simple Steps Toward Nutritious Meals
Step up your snack game with a salsa that takes the flavor to the next level. With a variety of veggies mixed together, this Lentil Salsa brings balance to snack time by offering a more nutritious way to curb hunger. Plus, it can serve as a perfect complement for juicy, tender pork chops at the dinner table.
As part of the Power Pairings initiative, launched by the National Pork Board and USA Pulses in an effort to promote pairing whole foods to bring taste, balance, and nutrition to the center of the plate, this recipe encourages a healthier way to enjoy fresh taste.
Find additional nutritious inspiration snacks, meals, and more at powerfulpairings.com.
Watch video to see how to make this recipe!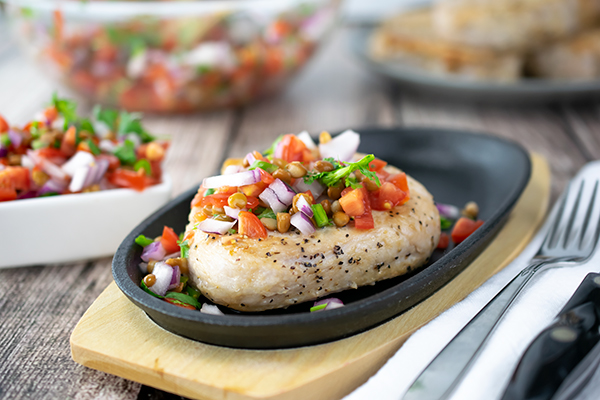 Lentil Salsa
Recipe courtesy of the National Pork Board and USA Pulses
Servings: 6
6          pork chops
pepper, to taste
olive oil
1/2       cup canned lentils, rinsed
1          pound cherry or heirloom tomatoes, scrubbed with vegetable brush under running water and finely diced
2          limes, juice only
SOURCE:
National Family Meals Month
We are sorry that this post was not useful for you!
Let us improve this post!
Tell us how we can improve this post?