Bologna sandwich and a brief history of bologna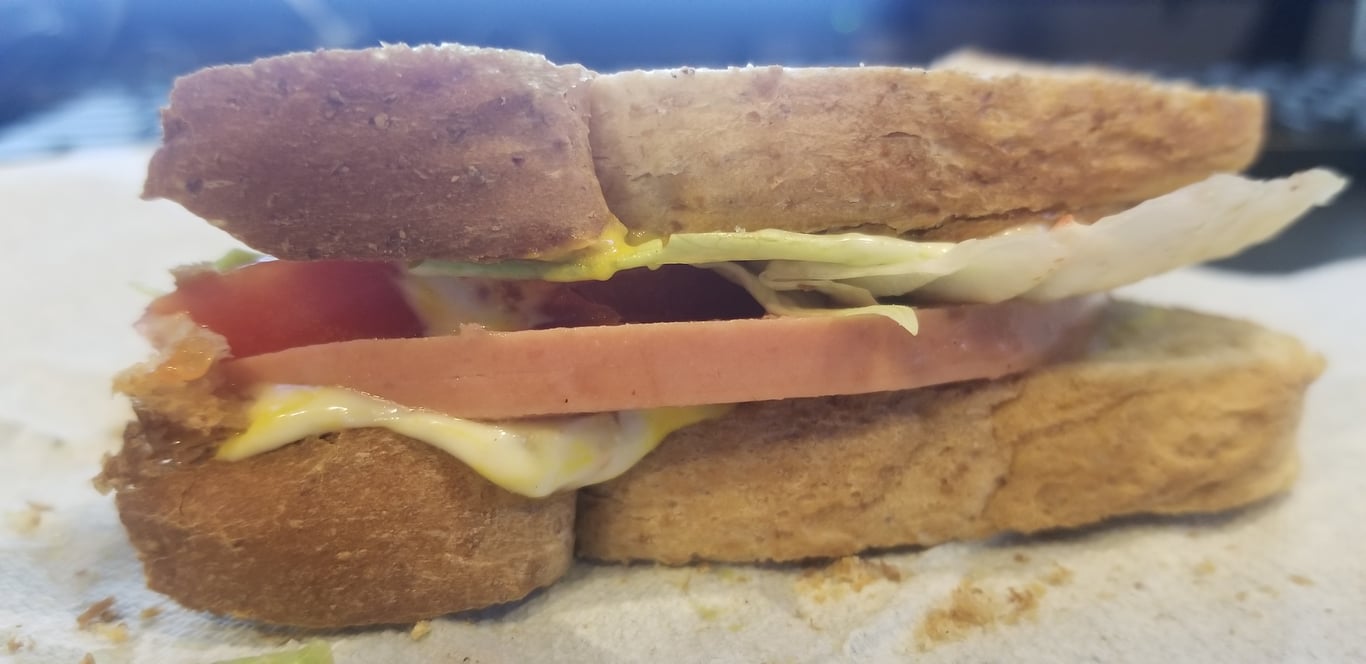 Here's a recipe for the best bologna sandwich and a brief history of bologna:
Bologna, also known as baloney or mortadella, is a type of sausage that originated in the Italian city of Bologna. It is made from a mixture of beef, pork, and sometimes veal, and seasoned with spices, wine, and milk. Bologna was introduced to the United States in the late 19th century, and quickly became a popular food item in the country, especially in sandwiches. Over the years, American-style bologna has become sweeter and smoother than the original Italian version, and is now considered a staple food in many households.
Bologna Sandwich Recipe:
Ingredients:
2 slices of bologna
2 slices of bread (your choice)
2-3 lettuce leaves
2-3 tomato slices
1 tablespoon of mayonnaise
1 tablespoon of yellow mustard
Salt and pepper to taste
Optional: cheese slices, pickles, or other condiments of your choice
Instructions:
Toast the bread slices to your liking.
Spread the mayonnaise and mustard on one slice of the bread, and place the bologna slices on the other slice.
Layer the lettuce, tomato, and any other optional ingredients on top of the bologna. Sprinkle salt and pepper on top, if desired.
Place the two slices of bread together, cut the sandwich in half, and enjoy!
We are sorry that this post was not useful for you!
Let us improve this post!
Tell us how we can improve this post?