Ardelles Place homemade chocolate chip cookies
Here's a unique recipe for Ardelles Place cooki homemade chocolate chip cookies.
The chocolate chip cookie is one of the most iconic American desserts, and it was first invented in the 1930s by Ruth Wakefield, who owned and operated the Toll House Inn in Whitman, Massachusetts.
According to the legend, Ruth Wakefield was making a batch of chocolate cookies one day when she realized that she was out of baker's chocolate. She decided to substitute pieces of Nestle semi-sweet chocolate into her cookie dough, hoping that the chocolate would melt and create a marbled effect in the cookies.
However, the chocolate did not melt as Ruth had expected. Instead, the chocolate pieces held their shape and created a delicious and unexpected contrast to the cookie dough. Ruth's customers loved the new cookies, and soon they became a signature item at the Toll House Inn.
In 1939, Ruth Wakefield entered into a business agreement with Nestle, which would provide her with a lifetime supply of chocolate in exchange for the right to use her recipe and the Toll House name. Nestle began selling chocolate chips in a convenient package, and the chocolate chip cookie became a staple of American baking.
Today, chocolate chip cookies are enjoyed all over the world, and there are countless variations on the classic recipe. From chewy and soft to crisp and crunchy, there is a chocolate chip cookie for everyone to love.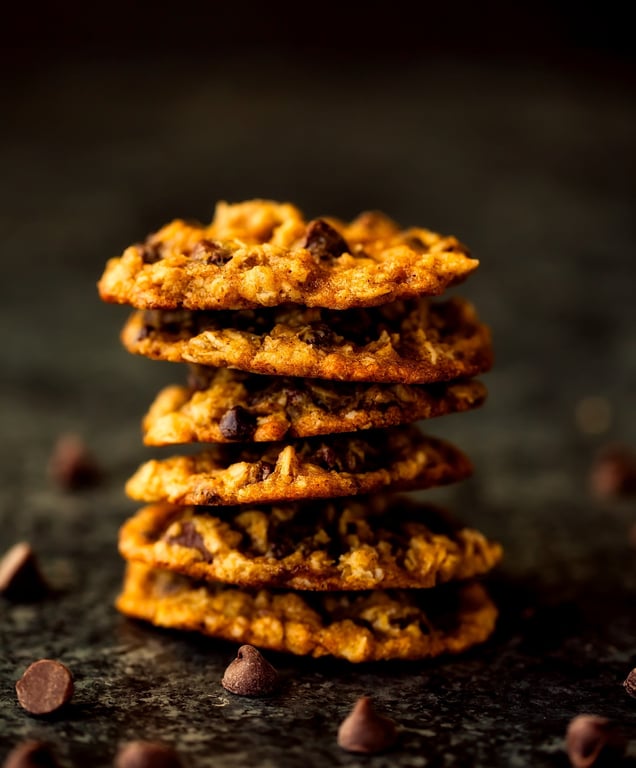 recipe
Ardelles Place homemade chocolate chip cookies:
Ingredients:
2 and 1/4 cups all-purpose flour
1 tsp baking soda
1 tsp salt
1 cup unsalted butter, at room temperature
3/4 cup white granulated sugar
3/4 cup brown sugar
2 large eggs
2 tsp pure vanilla extract
1 and 1/2 cups semisweet chocolate chips
1/2 cup chopped walnuts or pecans (optional)
Instructions:
Preheat your oven to 375°F (190°C).
In a medium-sized mixing bowl, whisk together the flour, baking soda, and salt. Set aside.
In a separate large mixing bowl, use an electric mixer to cream the butter, white sugar, and brown sugar together until light and fluffy.
Beat in the eggs one at a time, followed by the vanilla extract.
Slowly add in the dry ingredients to the wet mixture, and mix until well combined.
Fold in the chocolate chips and chopped nuts (if using).
Chill the cookie dough in the fridge for at least 30 minutes (or overnight for best results).
Using a cookie scoop, portion out the dough and place it onto a lined baking sheet, leaving some space between each cookie.
Bake the cookies for 10-12 minutes, or until the edges are lightly golden and the centers are set.
Let the cookies cool for a few minutes on the baking sheet before transferring them to a wire rack to cool completely.
Serve and enjoy your unique and delicious Ardelles Place homemade chocolate chip cookies!
To make this recipe even more unique, you can try adding a tablespoon of espresso powder to the dry ingredients for a subtle coffee flavor, or mixing in some dried cherries or cranberries along with the chocolate chips for a fruity twist.
We are sorry that this post was not useful for you!
Let us improve this post!
Tell us how we can improve this post?